Eating certain foods can boost your metabolism, trigger hormones that release fat and eliminate toxins which will keep your body prevented from shedding unwanted pounds. And today, we would like to get you familiar with 11 Fat-Burning Foods that you should eat if you want to look good. Of course,this can be achieved only if these foods are part of a clean healthy diet. Check them out below and add them to your healthy food list.
Oatmeal
Oats are rich in fiber which helps cutting blood fat and cholesterol. They digest slowly and don't raise your blood sugar, thus keeping your stomach filled up for hours. Oatmeal is the best food you can eat at breakfast, but also you can eat it for dinner, because it can help you sleep better.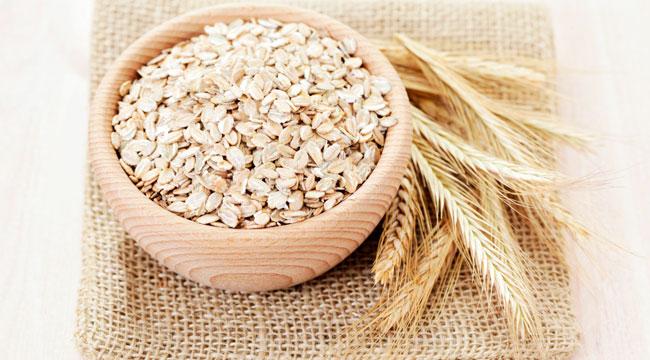 Nuts
Nuts can help you burn fat, by keeping your stomach full for a longer time. It is good to eat all different types of nuts, especially almonds. Try eating 24 almonds a day and satisfy your hunger without having to worry about the calories.
Olive Oil
Olive oil will keep your cholesterol and hunger under control, so it should be part of your diet.
Eggs
Eggs can help you build muscle and burn fat. They contain vitamin B12, an important vitamin that your body needs in order to metabolize fat. Eat them for breakfast and you can lose some weight. Only, those who have problems with high cholesterol should avoid eating eggs.
Berries
Berries are rich in fiber which can help cut fat. They are also really beneficial for your skin. Make sure you eat them fresh and not in the form of jelly, because jelly is not rich in fiber and contains a lot of sugar.
Peanut Butter
Peanut butter is loaded with niacin which prevents the unwanted belly bloat. But make sure you don't eat it too much because peanut butter is loaded with fat too. Two tablespoons a day is the right portion size for you.
Green Tea
Green tea speeds the metabolism and thus sheds the unwanted pounds. Try drinking at least one cup of green tea every day. Green tea contains caffeine too, so you should even try drinking green tea instead of coffee.
Beans and Legumes
Beans are low-cal and packed with protein and fiber, which help you build muscle, regulate digestion and burn fat.
Green Vegetables
Green vegetables like broccoli and spinach are rich in fiber and low on calories. So, a salad should be part of your meal too.
Fish
Fish, like salmon or tuna, are loaded with omega-3, which definitely help prevent stress chemicals that promote fat abs. The omega-3s also promote healthier scalp which is really important for having healthier hair.
Whey Protein
Whey protein contains amino acids which are really important for burning fat and building muscle. Add two teaspoons to a smoothie for a fat-burning drink.
These were the 11 Fat-Burning Foods that you should definitely eat if you want to get rid of the unwanted pounds, and thus look good and feel good. Also, don't forget to drink a lot of water which is essential for boosting your metabolism. And of course, stay up to date with our content to find other useful health and diet tips.